Ygritte Game of Thrones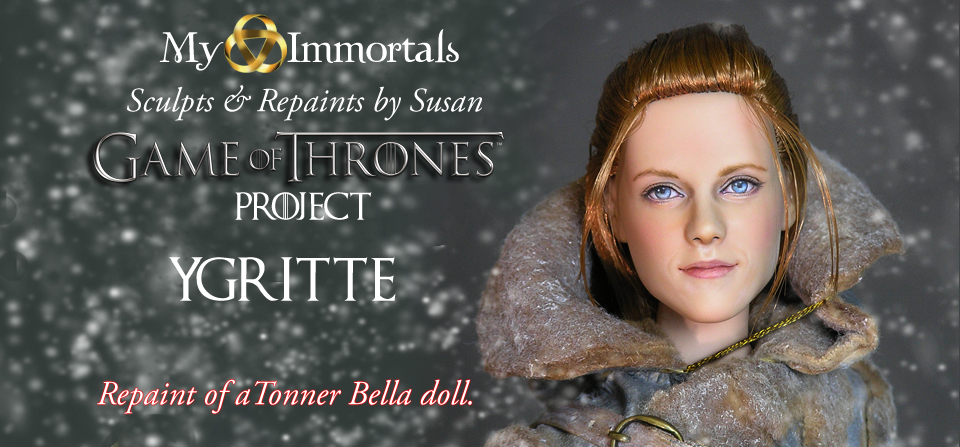 This labor of love was my contribution to the Game of Thrones Project with The Repaint Society. We are a group of collaborative, multi-talented, repaint artists.
My Immortals Ygritte was created from a Tonner Bella doll. Her face was carved and sculpted to more closely resemble the actor, Rose Leslie in the Game of Thrones.
Her winter wardrobe was created by Susan Hook of My Immortals from a pattern by Lightning Cosplay. Her hair is a complete reroot.
Her face was painted and shaded with the finest, artist quality acrylic paints, mediums and other assorted media.
Please contact me if you are interested in acquiring this Game of Thrones Art Doll!
CLICK THE GALLERY THUMBNAILS FOR A CLOSER LOOK!