A Wedding Portrait Commission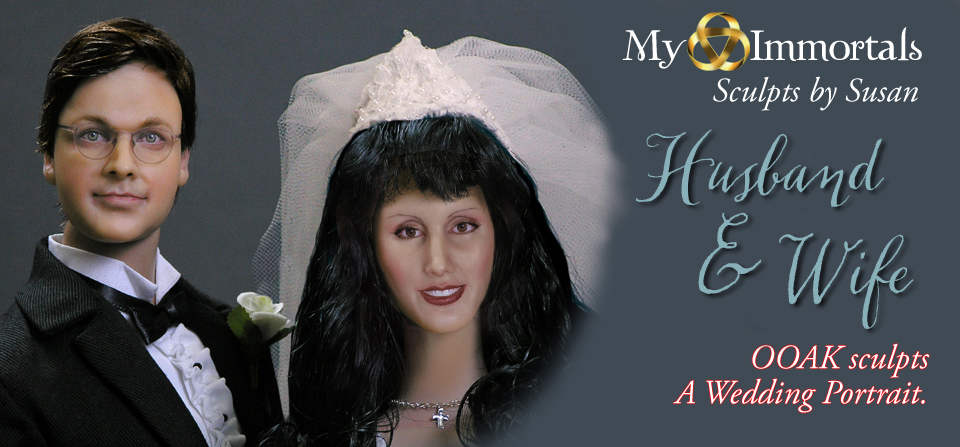 This was a commission to create a OOAK sculpt of a bride & groom from the 80's. The husband asked that I make him a bit younger like the photos of his wife from the 80s.
The sculpts were placed on Tonner bodies. The wedding gown and accessories were made by me and the groom's shirt was made by the talented Rebecca of Rebecca's Gallery!
Click on images to enlarge: