Outlander-Claire Fraser and Jamie Fraser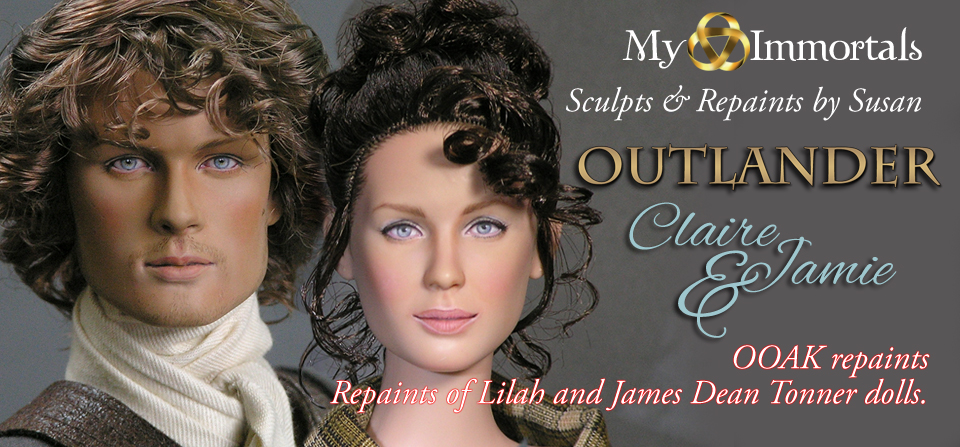 Though the photos do not show it, Jamie's hair is a lovely shade of burnished copper. The camera simply would not pick up the red!
The new photos in the gallery show Jamie's beautiful wedding garments created by RebeccasGallery.net. The belts, scabbards, boots, and pouch were created DalilaDolls.
Testimonial from new owner – SB in CA:
"Can't get this goofy grin off my face. The dolls just arrived! Wow! I love them! I may have squealed when I saw him. Again, you captured his likeness so well. And I love the moles and scars. Perfect!
They are both even better than in the pictures. I really love them! You did a magnificent job. I cannot thank you enough! And Jamie's hair is the perfect shade.

I love them! They are far beyond what I ever have expected. Thank you so much.
Thanks again for putting a huge smile on my face!"