Jaime Lannister – Game of Thrones
4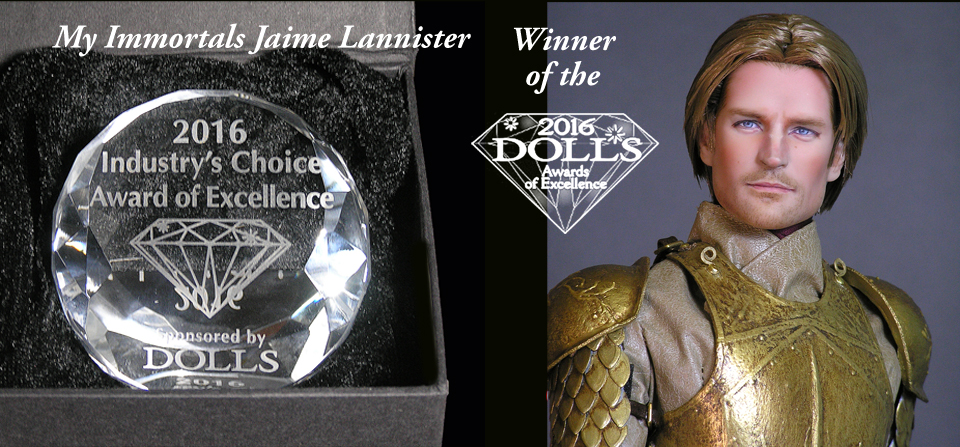 I was completely thrilled when on Friday, July 8th, I received the 2016 Industry's Choice Award of Excellence for My Immortals Jaime Lannister from DOLLS Magazine / Jones Publishing! I am so honored and humbled!! Thank you!!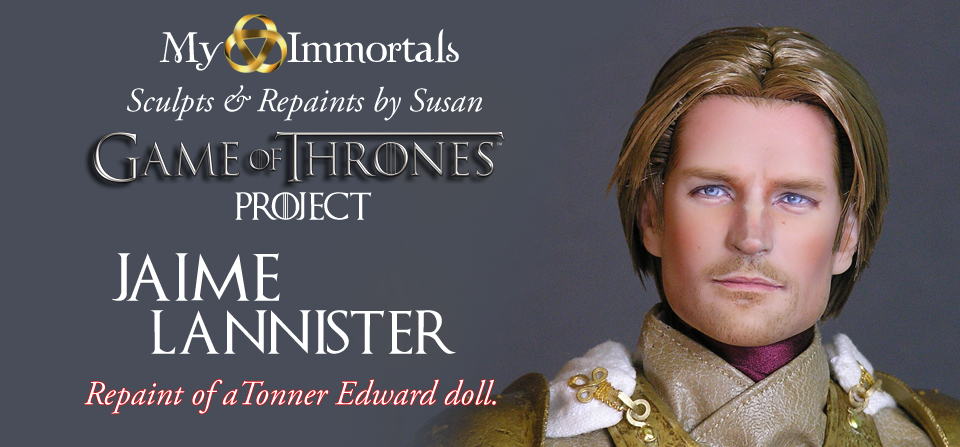 This labor of love was my contribution to the Game of Thrones Project with The Repaint Society. We are a group of collaborative, multi-talented, repaint artists.
My Immortals Jaime Lannister was created from a Tonner Edward Cullen doll. His face was carved and sculpted to more closely resemble the actor, Nikolaj Coster-Waldau in the Game of Thrones.
His intricate armor was crafted by Susan Hook of My Immortals from Worblas Finest and other mixed media. His hair is a reroot and partial wig.
His face was painted and shaded with the finest, artist quality acrylic paints, mediums and other assorted media.
Please contact me if you are interested in acquiring this Game of Thrones Art Doll!
CLICK THE GALLERY THUMBNAILS FOR A CLOSER LOOK!